Profile

Free Account
Created on 2012-10-30 21:26:54 (#1771570), last updated 2017-09-23 (4 hours ago)
21,618 comments received, 115 comments posted
22,074 Journal Entries, 833 Tags, 0 Memories, 15 Icons

About

Mini Bio
"And that, in the end, is the dismal fate of blogging: it renders the word even more evanescent than journalism; yoked, as bloggers are, to the unending cycle of news and the need to post four or five times a day, five days a week, 50 weeks of the year, blogging is the closest literary culture has come to instant obsolescence. No Modern Library edition of the great polemicists of the blogosphere to yellow on the shelf; nothing but a virtual tomb for a billion posts - a choric song of the word-weary bloggers, forlorn mariners forever posting on the slumberless seas of news."
--
Trevor Butterworth for The Financial Times
Parable
First divesting ourselves of worldly goods, as St. Francis teaches,
in order that our souls not be distracted
by gain and loss, and in order also
that our bodies be free to move
easily at the mountain passes, we had then to discuss
whither or where we might travel, with the second question being
should we have a purpose, against which
many of us argued fiercely that such purpose
corresponded to worldly goods, meaning a limitation or constriction,
whereas others said it was by this word we were consecrated
pilgrims rather than wanderers: in our minds, the word translated as
a dream, a something-sought, so that by concentrating we might see it
glimmering among the stones, and not
pass blindly by; each
further issue we debated equally fully, the arguments going back and forth,
so that we grew, some said, less flexible and more resigned,
like soldiers in a useless war. And snow fell upon us, and wind blew,
which in time abated — where the snow had been, many flowers appeared,
and where the stars had shone, the sun rose over the tree line
so that we had shadows again; many times this happened.
Also rain, also flooding sometimes, also avalanches, in which
some of us were lost, and periodically we would seem
to have achieved an agreement; our canteens
hoisted upon our shoulders, but always that moment passed, so
(after many years) we were still at that first stage, still
preparing to begin a journey, but we were changed nevertheless;
we could see this in one another; we had changed although
we never moved, and one said, ah, behold how we have aged, traveling
from day to night only, neither forward nor sideward, and this seemed
in a strange way miraculous. And those who believed we should have a purpose
believed this was the purpose, and those who felt we must remain free
in order to encounter truth, felt it had been revealed.
--
Louise Gluck
On such a morbid matter, but your writing makes me stare at the screen for so long. i have read your posts from the beginning, noticing many patterns and wonderfulness, and i have come to know your style of beautiful writing. most people who read this for the first time may get confused, but reading from the beginning and to the top, can make someone see something special in this. you are special.
-- Effulgent Days
"Now watch me get stranded in Georgia! I have to negotiate three transfers between here and Bradenton."

She says, "You can do it. Just think of me on the other end."
--
Dandelion Dreams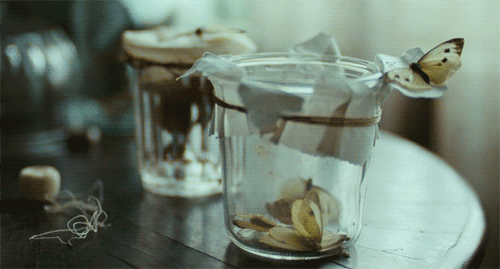 People
[View Entries]
meinterrupted

[livejournal.com]
antilapsarian
,
better-red
,
bohemiantragedy
,
city-courtezan
,
dramatis-mea
,
ember-flames
,
foolsguinea
,
greyhandshakes
,
honestblue
,
hotbombom
,
imperfectively
,
kenties
,
lilylivered
,
make-me-stay
,
meinterrupted
,
miss-next
,
mmmontserrat
,
mostly-behaved
,
neowiccan
,
newkanada
,
oleander-rue
,
poovanna
,
rascasse
,
red-fox2
,
repliform
,
sina-says
,
suddenlydizzy
,
the-real-girlie
,
tookhernowhere
,
usakeh
,
xladyamaltheax

Communities
[View entries]

Feeds
[View Entries]

Subscriptions (0)

Linking
To link to this user, copy this code:
On Dreamwidth:
Elsewhere: